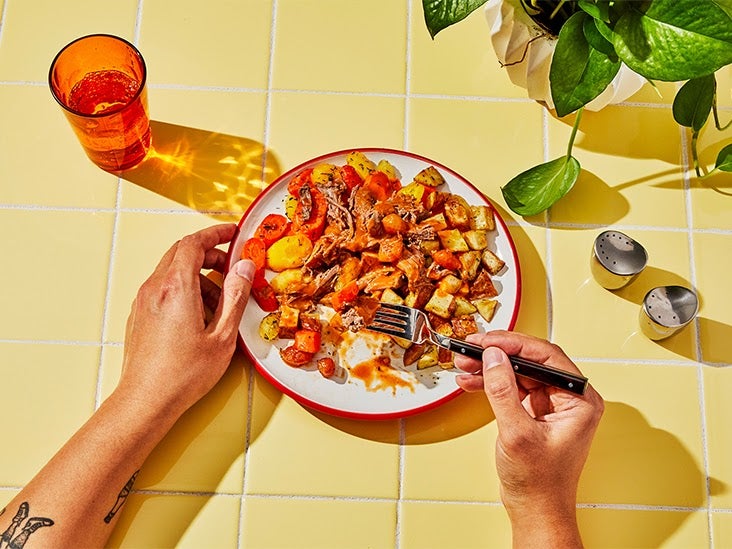 Dark chocolate bread pudding with white chocolate mocha sauce
This recipe is very rich and delicious. It is guaranteed to bring your whole family to the table.
Yields: For 12 people
Difficulty: Easy
Total: 2 hours
Ingredients (10)
1 3/4 cups heavy cream
1/8 tsp salt
12 ounces dark chocolate chips
2 large eggs, plus 2 yolks
2 cups of milk
hot water non-stick cooking spray
2 tablespoons of coffee or espresso
10 ounces of white chocolate chips
1 pound cinnamon swirl bun
3/4 cup sugar
Instructions
In a large bowl, tear the bread into pieces and set aside.
In a large saucepan, combine 1 cup cream, sugar and salt, cook over medium heat until boiling, stirring occasionally. Add the dark chocolate chips and let stand for 5 minutes. Whisk chocolate mixture until smooth. Put aside.
In a large bowl, mix the eggs, yolks and milk until well blended. Whisk dark chocolate mixture into egg mixture until well blended. Pour the chocolate mixture over the bread, then stir the mixture and press down on the bread with the back of the spoon to help the bread absorb the liquid. Let stand 30 to 45 minutes.
Preheat the oven to 325 degrees. Grease an 11×7 baking dish and pour the bread mixture into the pan. Place the baking dish in a 13×9 baking dish. Fill the larger pot with enough hot water to fill the dish 1 inch to the side, bake for 1 hour, remove from oven. Remove the baking dish from the water and let cool on a wire rack.
While pudding cools, heat 3/4 cup cream and coffee until just beginning to boil. Remove from the heat and add the white chocolate chips. Let stand 5 minutes and whisk until smooth.
To serve, cut the bread pudding into pieces and pour the sauce over the top.