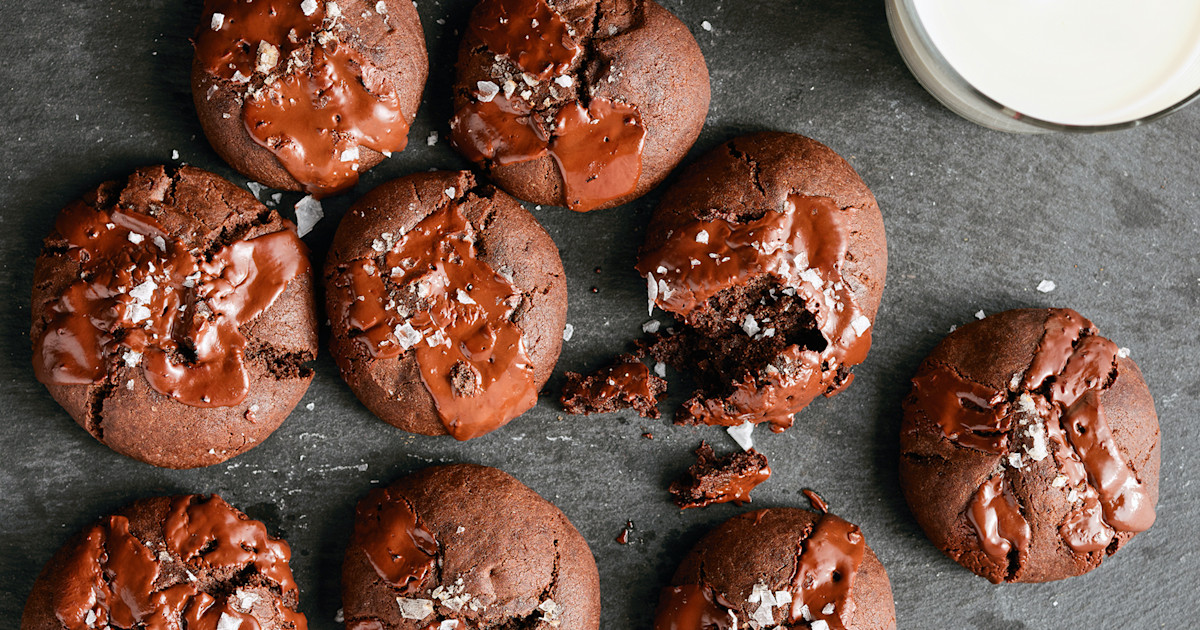 Double Chocolate Gluten Free Vegan Biscuits Recipe
Chef's Notes
If you don't tell people these cookies are gluten free and vegan, they'll never know. I love leaving a bunch of them on the counter for the girls to use when I have to go on a work trip. This is my "so sorry to be gone but scarf on it and you will forgive me" plan, and it hasn't failed me yet!
Technical tip: When measuring cocoa powder, be sure to put the cocoa in the measuring cup before leveling it with a spatula. Scooping up the cocoa with the measuring cup will result in too much cocoa for this recipe.
Exchange option: If you don't need them to be gluten-free, use regular all-purpose flour.
Preperation
1.
Preheat oven to 350 F. Line two baking sheets with parchment paper.
2.
In a medium bowl using an electric mixer, cream the coconut oil, brown sugar and granulated sugar until fluffy, 3-4 minutes. Add the almond milk and mix on medium speed until completely incorporated. Scrape down sides of bowl and mix for 1 minute more. Add the flour, cocoa powder, salt, baking soda and baking powder. Mix on low speed until all the ingredients are incorporated and well combined. Add 1 ½ cups of the chocolate pieces and mix by hand until they are evenly distributed.
3.
Place 2 tablespoon mounds of dough on prepared baking sheets, spacing cookies at least 2 inches apart. Press remaining chocolate pieces onto top of cookie dough balls and sprinkle a small pinch of flaky sea salt on each. Bake for 9 minutes. When you gently touch the center of a cookie, it should be soft and not roll back, but it will not be runny or shaky.
4.
Let cool completely on the mussels. Store in an airtight container or zippered bag at room temperature for up to 5 days.