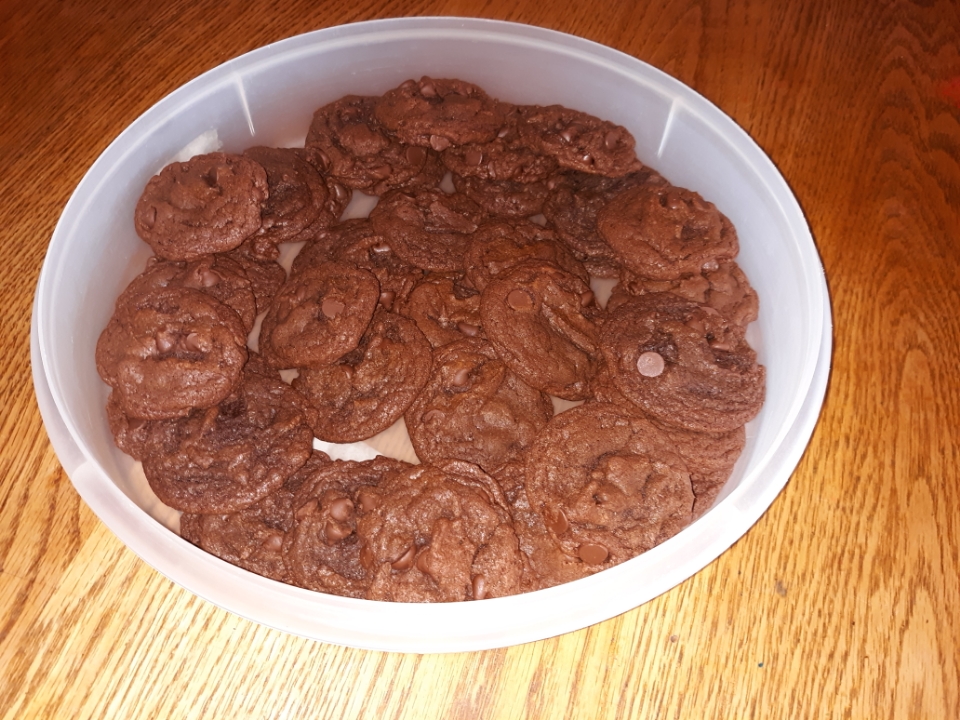 How to make chocolate cookies
This week already brings us to fall. This week always takes me back to 20 years ago when my dear mother passed away so suddenly. She died on September 17 but was in Blue Springs, Missouri at the time of her death. The funeral did not take place until September 23. My mother wrote this column for 11 years, and after her death I started writing. Joe and I had six children at the time and Joseph was 8 weeks old. Where have all the years gone? Time does not stop. I have many precious memories of my sweet mother. She far surpassed me in cooking and baking.
Yesterday we did laundry and I had everything hanging outside, then I heard thunder in the distance. I gradually took off the clothes as they dried, but the storm was getting closer and closer. I hung what was suitable from the ropes on the porch, then brought the rest in baskets inside. We didn't have too much thunder and lightning, but a little rain. After it was over, I hung what was wet outside again. I could have left it outside in the rain, but the towels were half dry, and even though it was more physical work, I decided to take them off until after the rain. All laundry was dry and could be folded and put away overnight.