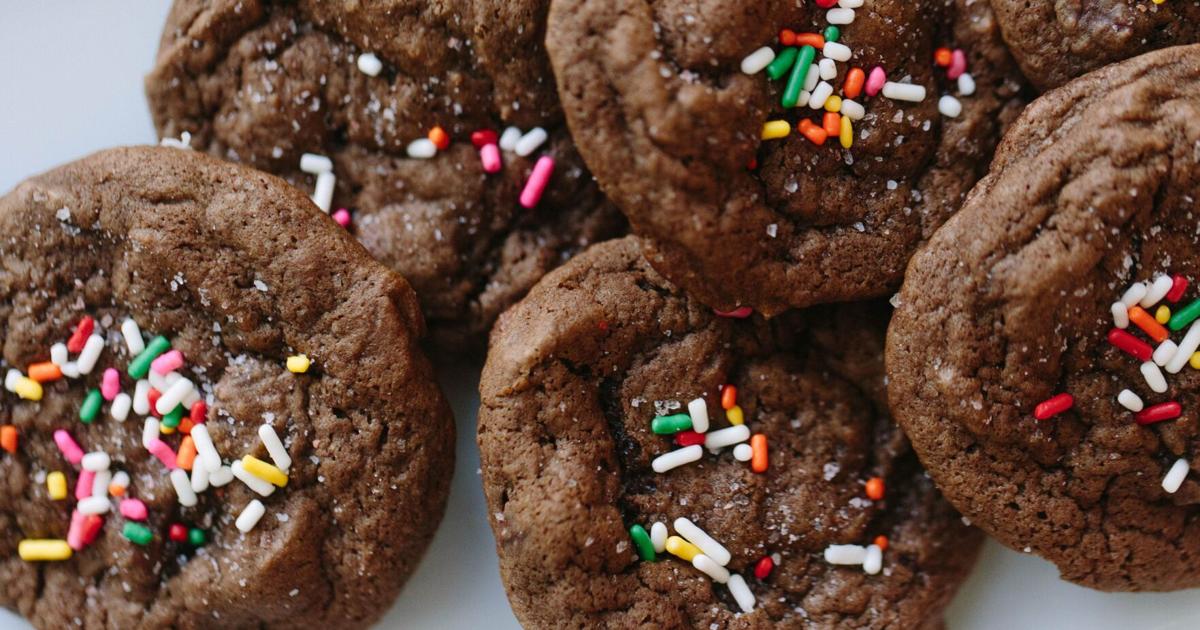 Margaret Button: Reader's version of chocolate cookies is worth a try | Arts and culture
I love to receive comments from readers – good or bad – on my column. I recently received an email which I particularly appreciated …
"I like to read your columns and your memories of the smells and tastes of your past. Last week you gave a recipe for chocolate cut cookies [April 21, 2021]. Well I made it today with a few modifications to your original recipe and the result was pretty cool so I thought I would share.
I halved the recipe because there are no small hands in the immediate vicinity to reach the cookie jar, only large hands should stay away. It does not matter. Then I did what you advised not to do – I used 1/2 cup of unsalted melted butter in place of the shortening. I omitted the ground cloves, but added a few teaspoons of the espresso powder. This stuff is more expensive than gold, but a little goes a long way and since I don't make tiramisu it goes even longer. Finally, I added a fair amount of espresso crisps to the batter and, for good measure, to my mouth as well. I didn't refrigerate the dough, but did drop cookies – nice heavy tablespoons on an ungreased cookie sheet and baked them for about 19 minutes at 350 degrees. The result was a delicious batch of adult cookies to accompany a cup of coffee – you can never have too much coffee – well, you actually can.
I also made the olive oil cake recipe on the same page as your cookie recipe, but I haven't tasted it yet so I can't comment on it.
Be well, healthy and at peace and your recipes are coming.
– Mary Jane Incorvia Mattina
This is the original recipe, just in case you missed it last time … but after trying Mary Jane's version, I might never use it again!
CHOCOLATE CUT
Makes about 2 dozen
INGREDIENTS:
1 cup of shortening, melted
1/2 cup of cocoa to cook
1 cup of molasses
1 cup of sugar
2 large eggs
1/2 cup strong brewed coffee
4 cups of all-purpose flour
2 teaspoons of baking soda
1 teaspoon ground cinnamon
1/2 teaspoon of salt
1/2 teaspoon ground cloves Powdered sugar
DIRECTIONS:
Beat shortening and cocoa until blended. Stir in the molasses, sugar and eggs. Beat in the coffee. In another bowl, whisk together the flour, baking soda, cinnamon, salt and cloves; gradually add to the molasses mixture.
The dough will be very soft. Divide the dough in half. Shape each into a disc; wrap in plastic. Refrigerate 1 hour or until firm enough to roll.
Preheat the oven to 350 degrees. On a well-floured surface, roll out each portion of dough to 1/4 inch thick. Cut with a 3 1/2 inch floured round cookie cutter. Place 2 inches apart on ungreased baking sheets.
Bake until edges are set, 14 to 16 minutes. Cool on baking sheets for 2 minutes. Remove to wire racks to cool completely.
Decorate as you wish with powdered sugar.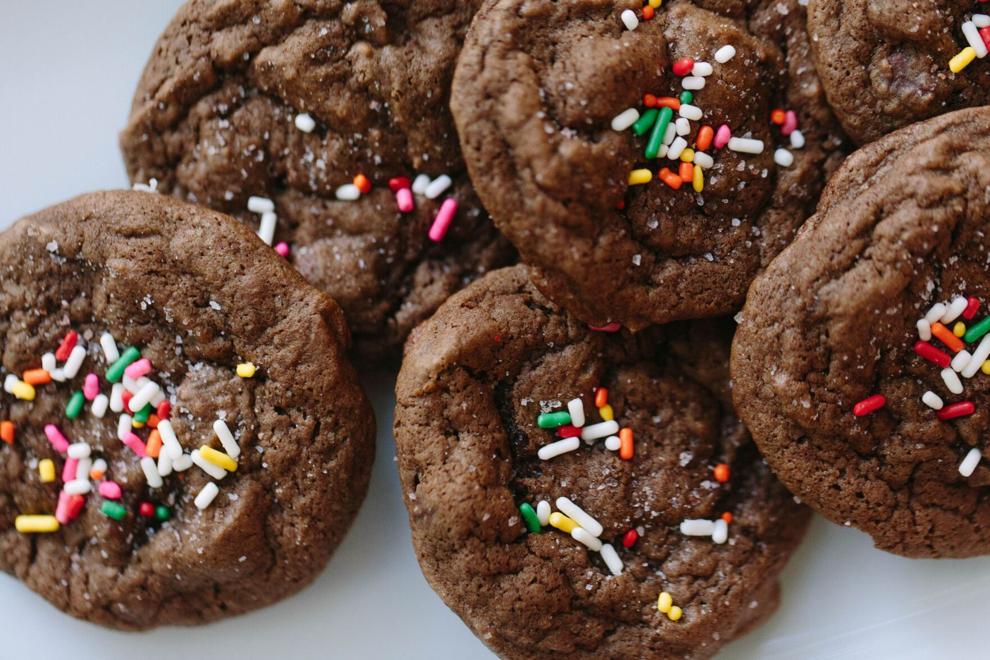 For a really quick and easy c
chocolate cookie – thanks to the ready-made brownie mix and frosting – try this:
FROZEN BROWNIE COOKIE
Preparation time: 10 minutes
Cooking time: 10 minutes
Yield: 1 1/2 dozen cookies
INGREDIENTS:
1 15.8 oz double chocolate brownie mix (with syrup pouch)
1/3 cup butter flavored shortening, melted
1 large egg
1 16-ounce can cream cheese frosting
DIRECTIONS:
Heat the oven to 350 degrees. Lightly coat baking sheet with nonstick cooking spray.
Combine brownie mix, packet of chocolate syrup, melted shortening and egg in medium bowl until evenly moistened. Divide into 1 1/2 inch balls or drop by rounded tablespoons onto a prepared baking sheet.
Bake for 10 to 12 minutes or until set. Cool for 2 minutes. Remove from the baking sheet on the cooking grid to cool completely. Glaze or sprinkle and decorate as you wish.
To baste the icing: Place 1/2 cup of frosting in resealable plastic bag. Push into a corner. Cut off the small tip. Pour icing over cookies.